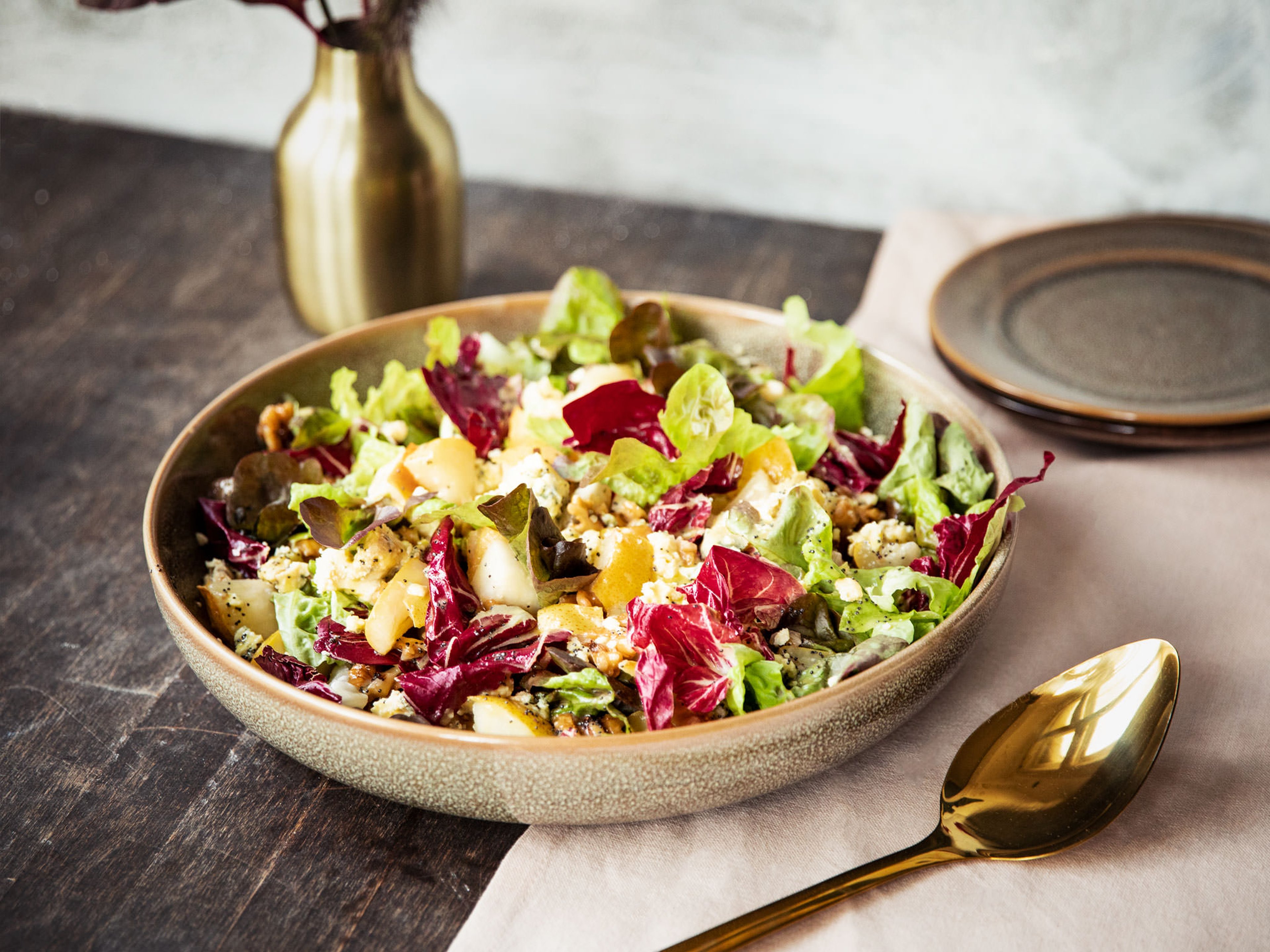 How to Make Better Salad Dressings
Shake up your salad game!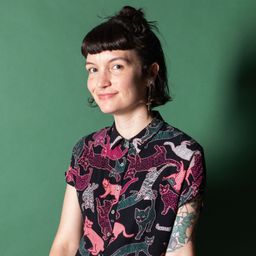 Eating an undressed salad—it's an experience no one should have to go through. Making an effort to get the most out of your salad by adding varied greens, fruits, roasted vegetables, nuts, seeds, cheese, and meats is mandatory, but it's the dressing's crucial job to bring all these elements together and turn your salad into one cohesive dish—rather than a mix of different things. You wouldn't dream of eating plain spaghetti, so it shouldn't be any different with a salad: As a pasta sauce would, your salad dressing adds flavor, texture, and creaminess to your meal, and makes sure every bite tastes as rich and delicious as the next.
If you're feeling you need to start right back at the beginning, here are the top 5 salad mistakes you might also be making (and how to prep better).
Should you make or buy salad dressings?
The problem with store-bought dressings is that they're often packed with salt, sugar, or preservatives that your homemade salad wouldn't otherwise contain, and simply doesn't need. Making your own salad dressing means personalizing it: You can make it vegan, lactose free, low carb, with no added sugar or oil, etc. The best thing is to experiment with and investigate different flavors.
Looking for a shortcut to the perfect dressing, though?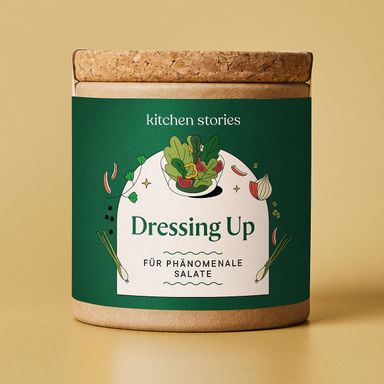 Types of salad dressings
Creamy dressings
The base you pick will ultimately imprint its personality to your dressing (and salad), so just think of all the soft cheeses (blue cheese, gorgonzola, goat cheese) you can use as well as buttermilk, crème fraîche, yogurt, mayonnaise, etc. For best results, try a ratio of 3 parts creamy base (stick to 2 parts if using a soft cheese) to 1 part liquid (plus add-ins). As an example, for a quick yet delicious herby yogurt dressing, mix ⅓ cup/150g yogurt, juice of 1 lemon (approx. 2 tbsp/50ml of juice), plus 1 tsp garlic powder, chopped parsley, salt, and pepper. Easy!
Make sure to emphasize the dressing base you choose. Blue cheese, for example, has so much personality that the best thing to do is to let it shine:
Crème fraîche and yogurt, on the other hand, go really well with fresh herbs and citrusy add-ins, while mayo is a versatile ingredient that can be used to produce many popular dressings, like Caesar, green goddess, Thousand Island, and ranch.
Plant-based dressings
Plant-based salad dressings can be creamy and rich even without any dairy ingredients—good news for vegan and lactose-intolerant folks! My personal favorite dressing is based on peanut butter: I'd highly recommend making your own if you want to try a delicious and rich peanut dressing for your next salad. All you need is peanuts and a food processor—although a powerful blender would also work (or even a coffee grinder). Homemade peanut butter happiness is easy to achieve: roast peanuts, then grind… and keep patiently grinding till it all comes together. Adding any ingredient other than peanuts is by no means mandatory, although a pinch of salt goes a long way. First things first:
This recipe actually allows you to turn any nut into butter, like peanuts, cashews, macadamia nuts, etc, all of which can be used as a base for dairy-free, vegan dressings:
Once your peanut butter is ready, you can make your own peanut dressing by whisking together 2 tsp peanut butter, 1 tbsp water, 2 tsp olive oil, 1 tbsp lemon juice, 1 tsp honey, 1 clove minced garlic (or 1 tsp garlic powder), chili (fresh and sliced or flakes), salt, and pepper. Gradually add more water until you reach the desired consistency—it should be thin enough to be poured down onto your salad. Peanut dressing goes really well with iceberg or romaine lettuce (or any other sturdy mild-tasting leaves), crunchy raw vegetables (like carrots, cucumber, bell pepper, soy or bean sprouts), rice noodles, tofu, roasted vegetables (zucchini,butternut squash, broccoli), quinoa, and herbs like cilantro or mint.
Another invaluable salad dressing ingredient is tahini, popular in Middle Eastern and Mediterranean cuisines and a major ingredient in some of everyone's favorites: hummus, baba ganoush, and halva. For a simple tahini dressing, mix 80ml tahini, 2 tbsp olive oil, 2 tbsp lemon juice, 1 clove garlic, and 120ml water. If you're feeling adventurous, make your own tahini from scratch:
Vinaigrettes
Some of the most popular salad dressings are vinaigrettes (Italian, honey mustard, balsamic...). To learn more, I recommend checking out our article packed with tips and tricks to make the best vinaigrettes at home. They follow the same formula as creamy dressings: 3 parts oil, 1 part acid, plus add-ins. When it comes to vinaigrettes, you should also think of emulsification—successfully blending oil and another liquid together. To do so, you need a third component that will do the binding: Mustard, honey, egg yolks, mayonnaise, tahini, and miso are all great emulsifiers (and coincidentally, or not, also great salad dressing ingredients).
While olive oil is the classic, most popular one, there are several types of oils out there and a lot of them can add a whole new twist to your dressing. To vary your dressings, reach for different types of oils, like sesame, pumpkin seed, avocado, linseed, walnut, etc. Sesame and pumpkin seed oil, for example, are very pungent and intense, so do not use more than just a few drops. Oils from toasted nuts are mostly used for baking, but rumor has it toasted walnut oil goes extremely well with roasted beetroot. I'll leave the rest up to you!
The right dressing for your salad
Dressing your salad is not only about making the right dressing, but also knowing how to best pair dressing and salad. A popular type of salad leaf in Germany and one of my favorites is lamb's lettuce or field salad. The leaves are delicate and would easily wilt under heavier dressings, so I always go for a basic or mustard vinaigrette.
Iceberg lettuce is not so big on flavor and just overall thicker, so this would be a good opportunity to use heavier cream- or mayonnaise-based dressings or a peanut dressing. Arugula, on the other hand, known for its strong flavor and bitterness, goes well with a sweet honey vinaigrette or any vinaigrette that's slightly acidic and slightly sweet, to balance out the leaves' natural bitterness. For more tips on salad leaves and how to pair them with other fruits, vegetables, and dressings, take a look at our ultimate guide to using salad leaves.
How to dress your salad perfectly
Washing and drying your salad are the most important steps in the salad dressing routine. If there are tiny water drops sitting on your salad and your dressing (most likely) contains some kind of oil, the water left on the salad will repel the dressing—which will then sadly sit in the bottom of your salad bowl. To prevent that, use a salad spinner (or even paper towels) to dry your salad leaves before dressing.
Remember to dress your salad just before serving: Oils and fats easily penetrate tender leaves, so the longer your dressed salad sits around, the darker and droopier it will be. When it's time for dressing, place your greens in a large bowl, pour the dressing down the sides of the bowl, and gently toss with your hands. Avoid using tongs since they can easily bruise the leaves, and I highly recommend serving your salad by itself (instead of next to warm food) on cold plates to make sure it looks fresh and crisp and it doesn't wilt.
Last but not least: Ever heard of double dressing? First, wash and dry your salad and place everything in a large bowl. Then, add the acid: Drizzle your salad with freshly squeezed lemon juice or your choice of vinegar. After that, sprinkle it generously with salt and pepper and toss well with your hands. Make sure it's thoroughly and evenly coated and that your leaves are blemish-free. Next, drizzle with olive oil (approx. 2 tbsp) and toss again, still with your hands, and taste for seasoning. Finally, when this is all done, it's time to add your "official" salad dressing (by following the steps mentioned in step 2 above). Double dressing guarantees every bit of your salad tastes good, even where your thicker dressing cannot reach.
Wondering how to put your newly acquired knowledge to use? Here are some suggestions:
What are your favorite salad dressings? Let us know in the comments!
Published on January 4, 2020
More delicious ideas for you